We Specialize in High-Quality Custom Printed Labels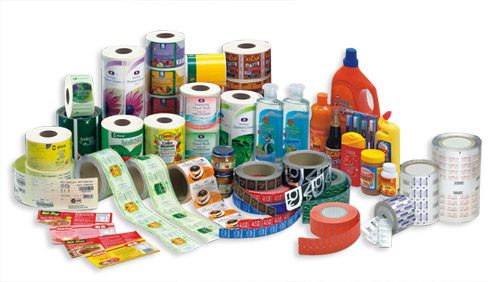 Food & Beverage Labels - Consumer and Electronic Goods Labels - Cosmetic Labels, Medical Labels and Industrial Labels
If you are looking for process or spot color printing, Dynamic Services is your source. With capabilities of printing up to 8 colors with UV coating or polyester overlaminates, our labels are durable and brilliant. We can combine various materials to provide a quality solution that you will be proud to put onto your products. You can bring us your artwork or we can start from scratch on a design that you have in mind. We are more than happy to send you some samples so you can see our capabilities.
We have hundreds of dies in house to minimize your tooling costs!!!
BEVERAGE LABELS –  Bottled water labels, wine bottles, liquor, juice labels, energy drinks, and more!
FOOD LABELS –  Snacks, sauces, preserves, candy, soups, boxed items, plastic cases
CONSUMER GOODS LABELS –  Electronics, toys, promotional, automotive goods, paints, tools & many many more!
COSMETIC LABELS –  Perfumes, nail polishes, creams, gels, pads and more FDA Approved Labels
MEDICAL LABELS –  FDA Approved materials, pharmaceutical labels, vitamins, weight loss, protein powder, and more!
INDUSTRIAL LABELS –  Chemical and Solvent resistant labels, extreme temperatures, abrasion-resistant and more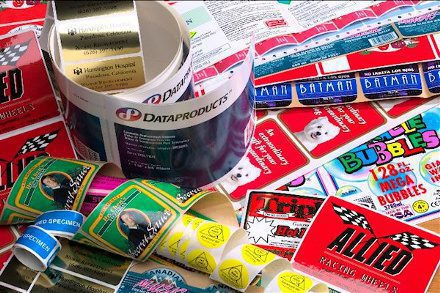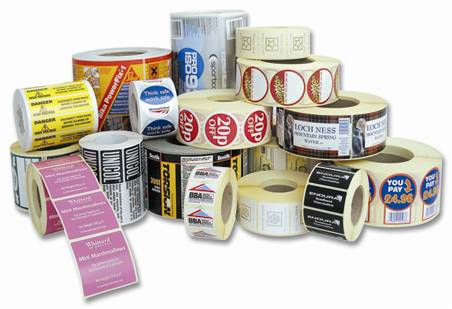 Custom Printed Product Label Examples
We will work with you from conception to completion in order to meet your specific goals. Our aim is to ensure you sell more of your products and stand out from the competition.
Our Services Include the Following and More
Custom labels designed to work with automatic dispensing applications
Printed Rolls and Sheets
Cut-to-Size Labels
Digital labels for SKU's
Moisture Resistant Labels
Waterproof Labels
Clear Labels, No-Look Labels
Opaque cover-up Labels
Freezer grade Labels
Foil Labels
UV and Water-based Flexo Labels
Removable and Repositionable Stickers and Labels
Eco Friendly Labels
Contact Us Using Form Below Or Call Us At (949) 458-2553